Hub Caps 19 Inch 4pcs Matte Black And Light Black Wheel Cover ABS Easy Install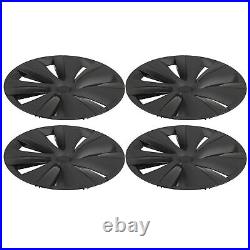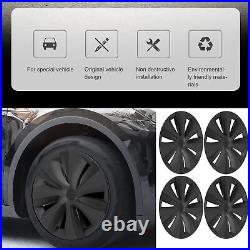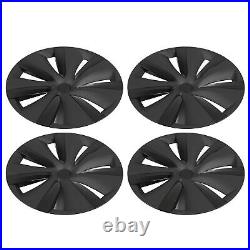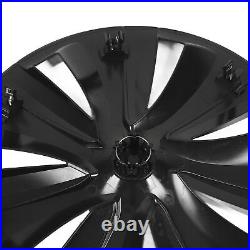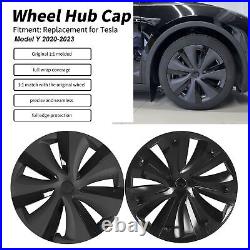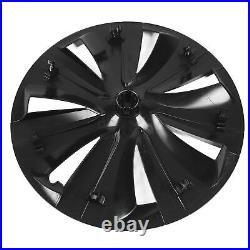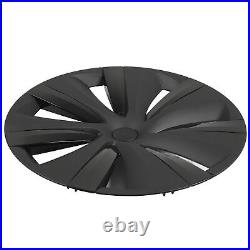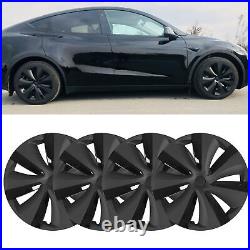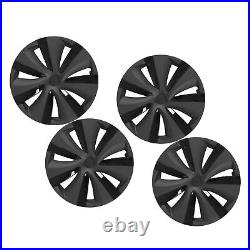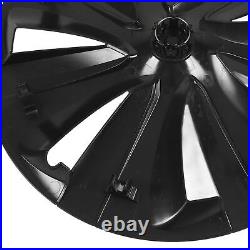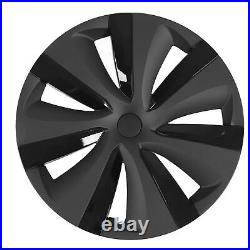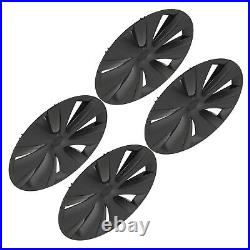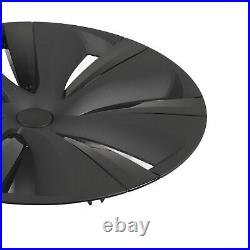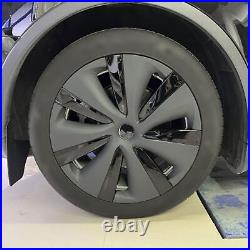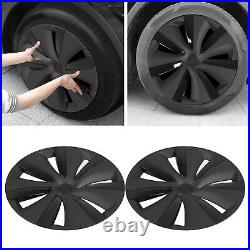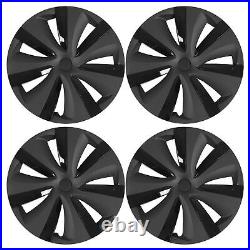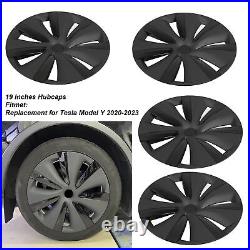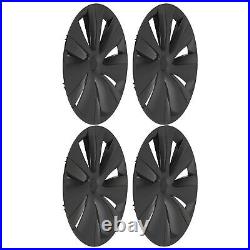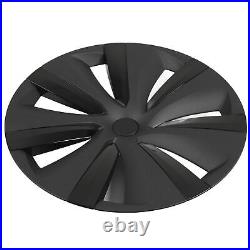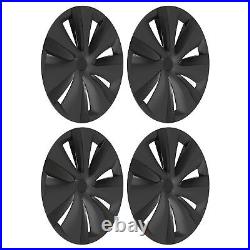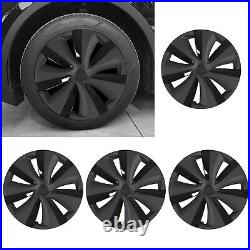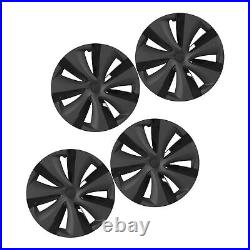 Fitment: 19 inch wheel cover hubcap is replacement for Model Y 2020 to 2023. Two Colors: The model S design can effectively reduce wind resistance, and the combination of matte black and bright black makes your car more cool.
Full Wrap Design: Compared to the hubcaps of the official website, our hubcaps are 1:1 concave molds, and even the outermost edges are well protected, so that your hub is not scratched. Inner Tire Protection: The hubcap edge is slightly larger than the original hubcap and completely covers the inner alloy wheel to protect the inner alloy wheel. Durable and Anti Scratch: Wheel hubcap is made of ABS, with high hardness, high temperature and scratch resistance. This hub cap protects your hub and rim in all weather and climate conditions.
Easy to Install: The back adopts a snap design, and when installing, simply align the grooves on the air valve and valve cover, and then press down. To remove, first pull out the clamp on the outer ring and then pull down the center clamp. Product Material: ABS Product Color: Dual color (matte black + bright black) Style: Model S style Number: 4pcs. Suitable for 19 inch wheels. 4 x Hub Cap 4 x Center Cap 1 x Mute Cotton. If you want to take off our products and replace the hubcap of your original car, you can fill some soapy water in the water bottle, aim at the fitted edge, breathe some water into it, and wait for 5 minutes before you can easily remove the hubcap without harming your car. We will reply your message within 48 hours. If you do not receive our reply within 48 hours, pls. Post a message again because sometimes our message system may block some emails. If you are satisfied with our service, pls. Our aim is to provide Level Customer Service, your recognition will encourage us greatly and serve you better.
We strive to keep all our customers satisfy. We will do our up most to exceed your expectations in customer service, communication and dispatching of your orders.