MAZDA BONGO 95-05 Wheel Arch Trim Matt Black front rear Wings 4pc Kit FORD FREDA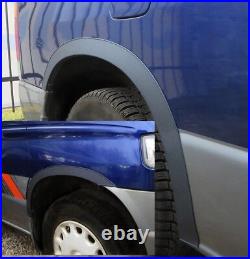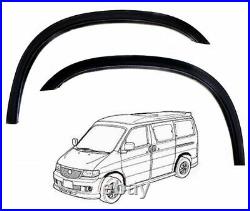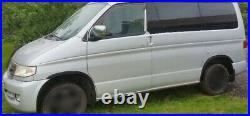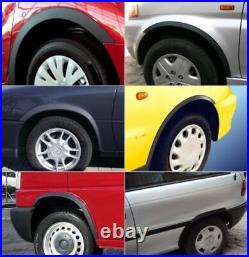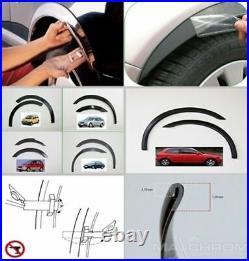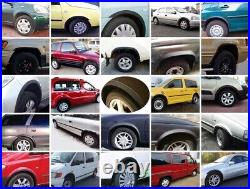 Brand new Wheel Arch Trims in Matt Black finish custom-fitted for. Available in Matt Black finish (very similar to black bumper finish). C o m p l e t e set of 4 pieces (2 front, 2 rear). Trims run from bumper to the sill and are 4 cm to 5 cm wide.
Precise measurement & perfect fit. Not plastic Made and finish in first grade coated steel, fitted with rubber seal. Each wheel arch is in protective film wrap and labeled for correct position on your car. Perfect to smarten Your car's appearance. The ideal solution for preventing wheel arch paintwork corrosion and dent damage.
D I R E C T from M A N U F A C T U E R. We make wheel arch trims to faithful and elegant fit of Your car since 1997. Our product catalog includes more than 800 different models of wheel arches including: Alfa Romeo, Audi, BMW, Citroen, Chevrolet, Chrysler, Dodge, Fiat, Ford, Honda, Hyundai, Isuzu, Jaguar, KIA, Lancia, Land Rover, Lexus, Lincoln, Mazda, Mercedes, Mitsubishi, Nissan, Opel, Peugeot, Renault, Rover, Saab, Seat, Skoda, Subaru, Suzuki, Talbot, Toyota. Vauxhall, Volkswagen, Volvo and many more. Feedback is an indication that you have received your item, it is working, you are satisfied with what you received and our service on the whole!
We can assure you that we will do our best and will find the best solution for you. We will work with you until you are satisfied. As a result of the change in the borders rules the above offer is addressed to private customers. We will do our best to quickly response to your questions: All emails and orders will NOT be processed during weekends and holidays.